The Healing Trust supports nonprofits in Middle Tennessee. We do this by providing grants, retreats, and leadership programs.

New to The Trust? Please complete this brief survey to help us determine how you might fit within our grantmaking priorities. A member of our team will reach out to you after we receive your response. Our next grant cycle for general operating support will open in 2024.
General Eligibility Criteria
We prioritize nonprofits that are led by Black, Indigenous, and People of Color (BIPOC) first, followed by rural applicants, and then all other applicants that don't fall into those two groups. Applicants that don't fall into those two groups will be prioritized based on their organizational approach to equity.
We define a BIPOC-led organization as one where:
30% of its Board and Staff are Black, Indigenous, and People of Color

51% of its clients are Black, Indigenous, and People of Color, and

The CEO is a Black person, an Indigenous person, or a Person of Color
We will partner with and/or fund organizations that:
Represent the community that it is trying to serve.
Are working to reduce or eliminate health disparities.
Serve under-resourced communities, people who are underinsured or uninsured, and people that are disenfranchised.
Are addressing the immediate needs of the community and/or is aimed at root causes.
Are anti-racist and are working to advance racial equity.
Are engaging with the community and lifting the community's voice.
All applying organizations must:
Be operating programs as a 501(c)(3) and have at least one year of financial statements.
Have operating expenses of less than $20 million.
Be in Tennessee and impact our geographic area (see the map below).
Align with our Strategic Priorities.
We will consider agencies using a fiscal agent on a case-by-case basis. National organizations must have a Tennessee-based board, separate financial statements (including a 990 or an audit), and must have programs that impact our geographic area.
Counties We Serve
The Trust partners with nonprofits that impact Bedford, Davidson, Maury, Montgomery, and Rutherford counties.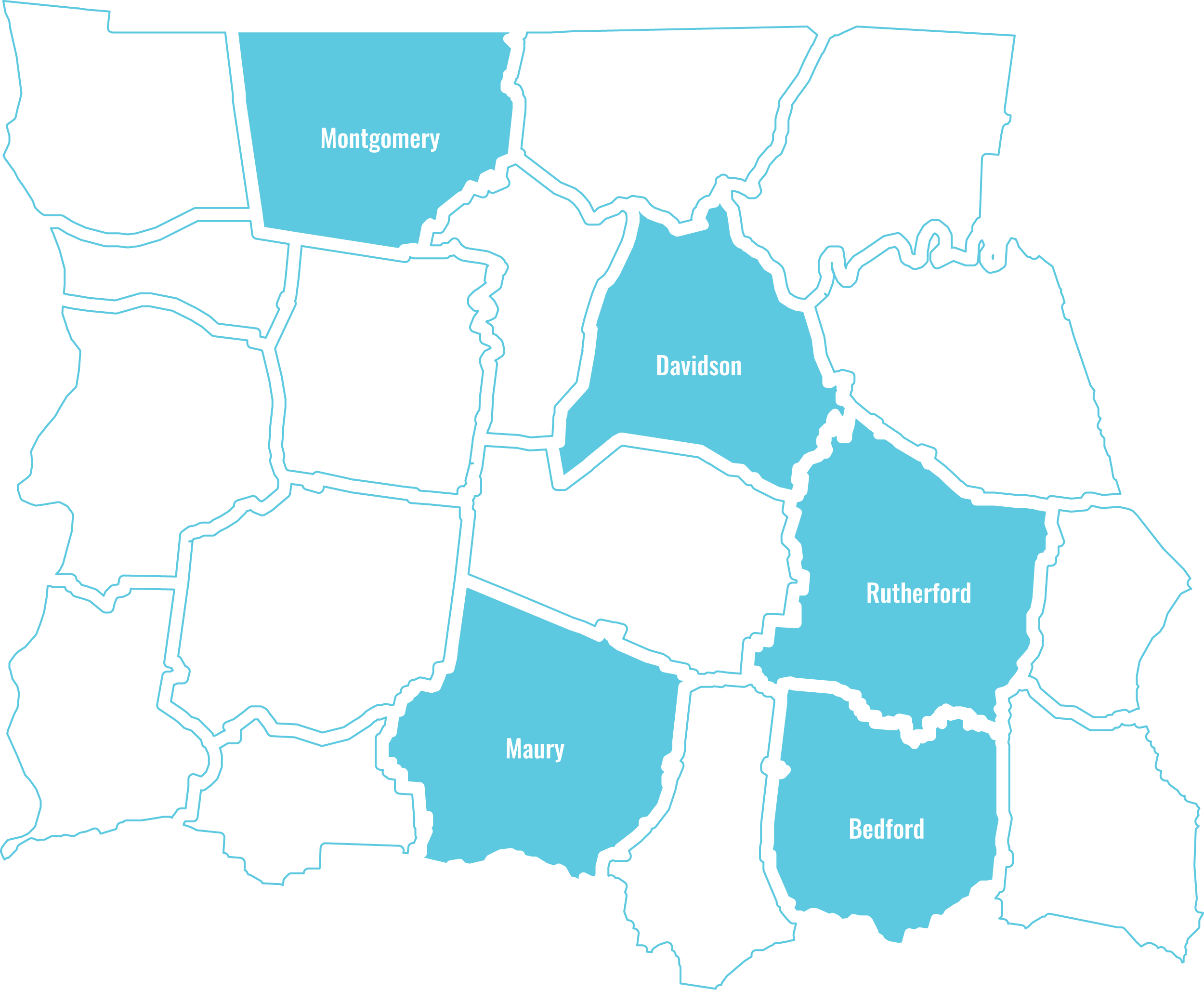 OPERATING GRANTS
Operating Grants provide unrestricted funds for nonprofits, based on the budgeted operating expenses of the agency. These grants are between $20,000-$50,000.
Operating Grants are given to support our Strategic Priorities. Click each priority to learn more about our focus in those areas.
Staff Support Grant
We believe that the best care is delivered with compassion and empathy. Staff Support Funds are for nonprofits that want to improve their staff's ability to serve with compassion by creating a program to address the staff's needs. The maximum amount that can be requested is $20,000.
Sabbatical Grant
Sabbatical Grants are for the nonprofit CEOs/EDs renewal. We give up to $20,000 for salary, travel, housing, and learning opportunities. Learning opportunities can include personal/professional coaching, spiritual direction, management programs, retreats, and conferences.The CEO/ED must have worked in a nonprofit for at least 7 years, with a at least 5 of those years as the CEO/ED.