About
Application Process
During the Grant Term
Application Timing and Report Submission
We will notify you within 8-10 weeks from the deadline of the full proposal.
All grant recipients are required to submit a final report. Please note that Transom, Cultures of Compassion, and Advocacy Planning grantees are also required to submit a mid-term progress report.
It is very likely that your report/application has moved from "new requirements" to "in progress requirements." You will likely find your report under the "in progress requirements drop down menu.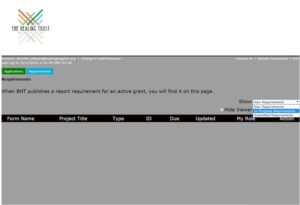 Eligibility Criteria
An agency must have been in operation as a 501(c)(3) for at least one year.
Declined Applications
Please schedule a phone call with a member of the Program Team to receive feedback on your declined application. Applicants may submit two grant applications within a twelve month period.